Amish Custom Cabinets in Lancaster County, PA
Custom Cabinets for Homeowners
Looking for quality custom cabinets? You've come to the right place.
At Misty Mountain Cabinetry, we take pride in our custom cabinet work and treat every customer like family. We understand that your home is your biggest investment, and we want to help you make your vision a reality. Our team of experienced designers  will work with you to create the perfect design and  cabinets for your home.
Whether you're looking for a new kitchen, bathroom, built-ins, or any other type of cabinetry, we can help
We've been designing, building, and installing custom cabinets for over 4 decades. We're family-owned and operated, and we take personal pride in every project we take on.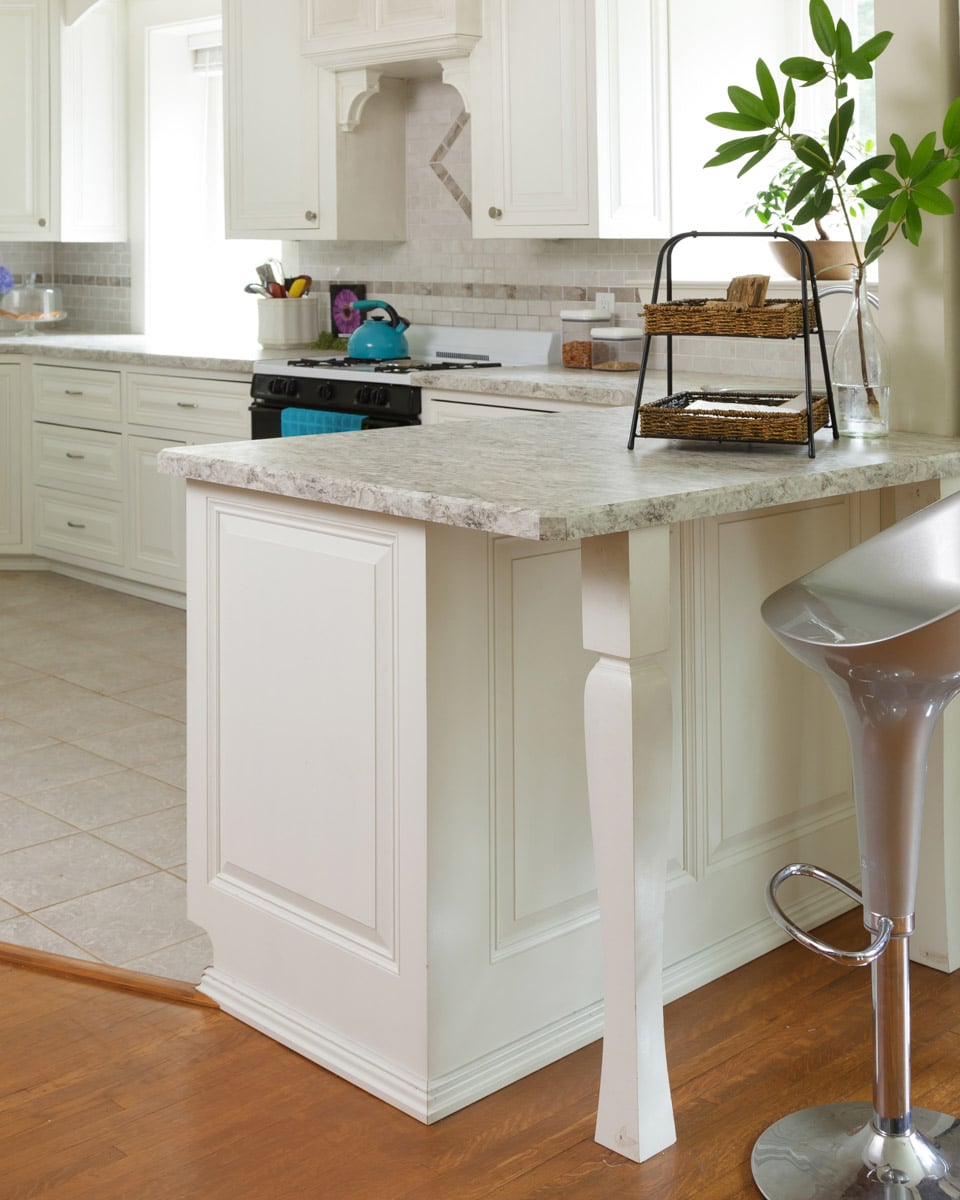 Custom Amish Custom Cabinet Makers in Lancaster County
Designing and installing custom cabinets made by local Amish Crafstmen is an unrivaled experience with an unrivaled product. It begins at our Lancaster County showroom where you can see a variety of styles, plans, and aesthetics on display.
Then, meet with one of our experienced woodworkers and cabinet designers who can help you dial in the look and feel that you're going for. What kind of cabinets are best for your home? What's the right material to best fit how your family will use your entertaining and dining space?
Once we have all the details worked out, our team of skilled Amish craftsmen get to work creating your custom cabinets. We use only the highest quality materials to ensure that your cabinets will last for years to come. We cut no corners, and our work is backed by a limited lifetime guarantee.
Why Choose Custom Cabinets?
When it comes to custom vs big-box cabinetry, look no further than the team at Misty Mountain Cabinetry. There is no substitute for custom if you want a kitchen or bathroom that will stand the test of time.
Build Quality
The cabinets we create are made from the highest quality solid wood, and all of our drawer boxes are dovetailed for maximum strength. Compare to particle board and wood veneer finishes at our big-box competitors that can flake and peel within a few years. We also use soft-close drawer glides and door hinges to ensure that your cabinets remain as functional for your grandchildren as they were for you.
Materials
Misty Mountain Cabinetry offers a wide variety of wood species and finishes to choose from. We can also provide guidance on what materials will best suit your needs based on how you plan to use your space.
Design
Our team of experienced designers will work with you to create a custom cabinet design that fits both your functional needs and aesthetic preferences. We'll help you select the right door style, hardware, and finish to bring your vision to life.
Functionality
Our cabinets are designed to meet your specific needs and the way you use your space. We'll work with you to create a functional layout that includes all the features you need, like spice racks, pull-out shelves, pot & pan drawers, pantry space, and more.
Made by Dedicated Craftsmen
When you work with Misty Mountain Cabinetry, you're working with some of the best Amish cabinet makers in Central Pennsylvania. Stop by our Lancaster County showroom or give us a call today to learn more and get started on your custom cabinetry project. We can't wait to help you turn your vision into reality.
Take A Look At our custom cabinetry design process!
Watch this video or continue reading to learn more about our 6-step guide for homeowners.
Custom cabinets are a great way to create functional and stylish storage solutions for your home. The design process for custom cabinets at Misty Mountain Cabinetry is broken down into several stages, from initial consultation to final installation. Understanding the steps involved in the custom cabinet design process can help you get the most out of your investment and ensure that your cabinets are exactly what you need.
Step 1: Initial Consultation
The first step in the custom cabinet design process is an initial consultation with our cabinet designer. During this meeting, you will discuss your needs and requirements for your cabinets, such as size, style, and finish. You will also discuss your budget and timeline for the project. This initial consultation is a great opportunity to ask any questions you may have.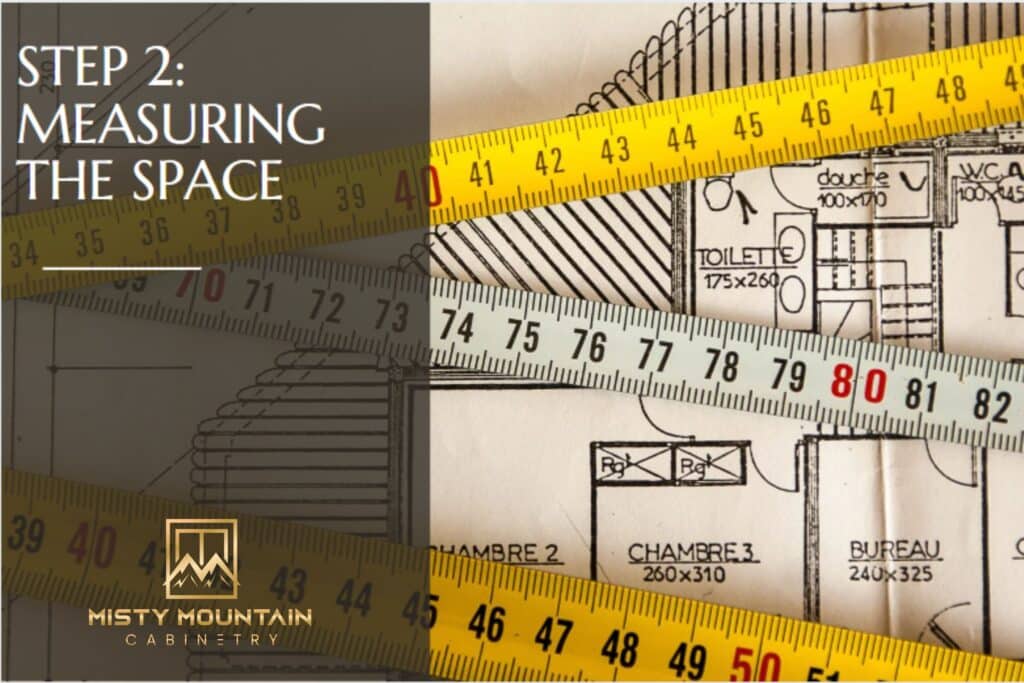 Step 2: Measuring the Space
Once you have decided to contract with Misty Mountain Cabinetry, we will visit your home to measure the space where your cabinets will be installed. This step is crucial, as it will determine the size and configuration of your cabinets. It is important to ensure that the measurements are accurate, as even small errors can have a big impact on the final product.
Step 3: Design and Planning
With the measurements taken, the designer  will begin the design process for your custom cabinets. This involves creating detailed drawings and renderings that show the size, style, and finish of your cabinets. During this stage, you will be able to make any changes or revisions to the design, ensuring that your cabinets meet your exact specifications.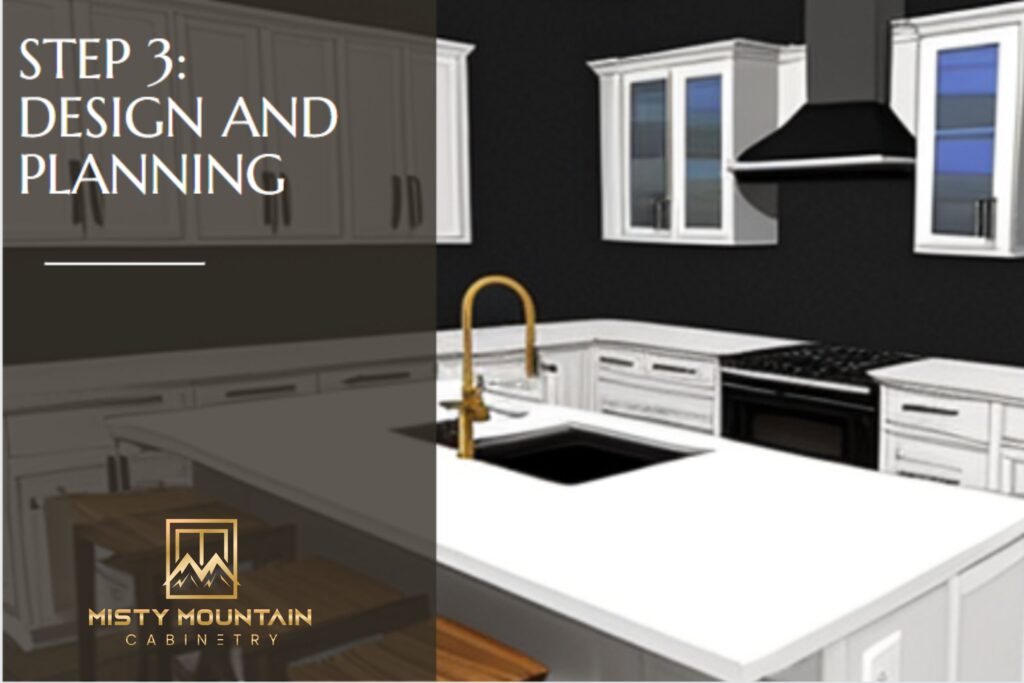 Step 4: Material Selection
Once the design is finalized, the next step is to choose the materials for your cabinets. This may include selecting the type of wood, the finish, and any hardware or accessories. Your designer will be able to help you choose the best materials for your cabinets based on your needs and budget.
Step 5: Manufacturing and Delivery
With the design and materials selected, your custom cabinets will be manufactured and delivered to your home. This process can take several weeks, so it is important to plan ahead and allow for plenty of lead time.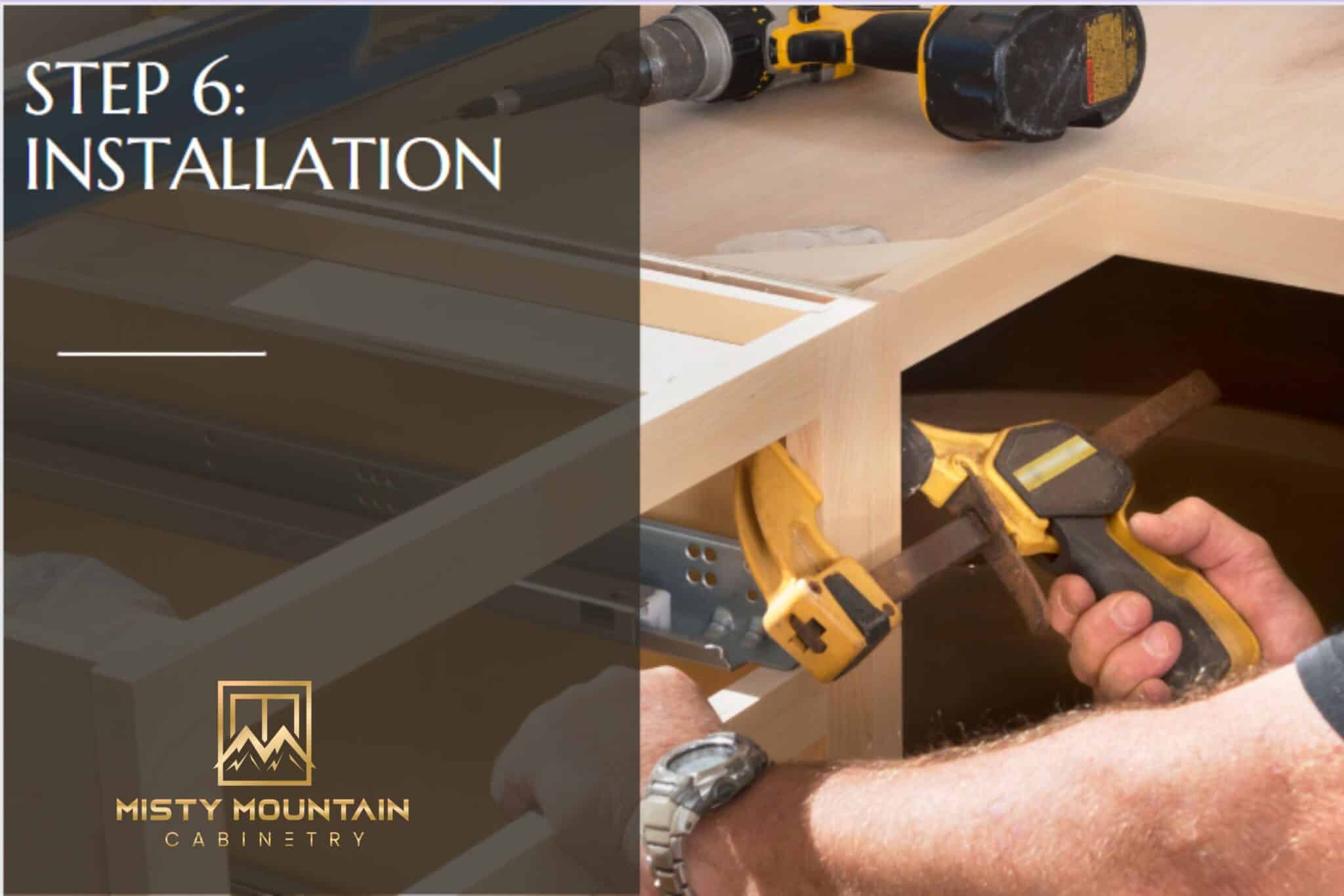 Step 6: Installation
Finally, your custom cabinets will be installed by a professional. This is a crucial step in the process, as proper installation is key to ensuring that your cabinets last for many years. Your designer or contractor will oversee the installation, making sure that everything is done to their exact specifications.
In conclusion, the custom cabinet design process is a complex and detailed one that requires careful planning and consideration. However, with Misty Mountain Cabinetry, the end result will be a beautiful and functional storage solution that fits your needs and enhances the value of your home. By following this step-by-step guide, you can ensure that your custom cabinet project is a success.